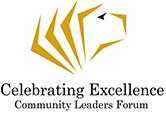 Home
> CLF LABS Fund > About CLF LABS
About CLF LABS
In the spirit of developing enterprise-driven youth, CLF LABS is an initiative that allows fresh ideas with new perspectives to emerge, to be developed and piloted for the continued progress of the Malay/Muslim Community. CLF LABS is also a platform for youth in organizations to adopt the concept of intrapreneurship, where the youth, as employees, are given the opportunity to explore and create new business activities for the organisation they are working in.
CLF LABS awards seed funding to aspiring youths aged 18-35, who may need a platform to test out their fresh ideas. In the long run, it is hope that the availability of platform like CLF LABS will bring about a conscientised generation that will contribute to the Malay/Muslim Community and also the society in general.
Click
here
to apply for the CLF LABS funding.
Background
The CLF LABS is an extension to the current Community Leaders Forum partnership structure and is adopted from a recommendation made by members of the CLF2010 Forward Planning Exercise (CLF2010-FPE) with the aim to "carve out an avenue where fresh ideas are incubated and tested as part of the next phase of enhancing community foundations." It is also aimed at extending CLF partnership to Youth-Led organisations and non-formalised groups.
This effort is reflective of the idea of "Nurturing a Conscientized Generation" that was raised in the CLF FPE Report presented to the Prime Minister during CLF Conference in November 2010. CLF LABS is a space for youth to express and respond on what they have conscience in and are conscious about their community and propel towards its excellence.
Over the years, CLF LABS has received various project proposals in the areas of Arts, Education, Engineering, Technology and Sports and has awarded applicants with grants to kick-start their projects with the objective of enhancing the community's foundations.
To know more about CLF2010-FPE, kindly view the Visual Journey video here.