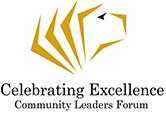 Home
> CLF LABS > CLF LABS Fund
CLF LABS Fund
CLF LABS, an outcome of the CLF 2010-Forward Planning Exercise (CLF2010-FPE) was designed with an aim to "carve out an avenue where fresh ideas are incubated and tested as part of the next phase of enhancing community foundations". It is also aimed at extending CLF partnership to Youth-Led organizations and non-formalised groups.
In the spirit of developing an enterprise-driven youth, CLF LABS allows fresh ideas with new perspectives to emerge, to be developed and piloted that will eventually contribute to the Malay/Muslim Community's continued progression. CLF LABS also serves as a platform for youth in organisations to adopt the concept of intrapreneurship, where youth, as employees, are given the opportunity to explore and create new business activities for the organisation they work in.
CLF LABS awards seed-funding to aspiring youths aged 18-35 years old, who may need a platform to test out their innovative ideas. Over the years, CLF LABS has received various project proposals and awarded applicants with grants to kickstart their projects with the objective of enhancing the community's foundations.
CLF LABS Key Forward Thrusts
Making the community better




Cultivate a community wide social enterprise ecosystem




Creating a pipeline of citizen-leaders



Criteria for Approving Projects
To effectively direct its efforts towards achieving its stated goals, CLF LABS looks at three main areas of focus:
Satisfy one or more of the CLF LABS key thrusts




Youth involvement at project and /or recipient level and cultivate new areas of youth expertise




Sustainability - Realistic timeline, passionate project owners, reasonable budget, detailed planning and potential for project scaling up



Application Process
For all new applications, proposal must be accompanied with a detailed proposed expenditure and to indicate other sources of funding (if applicable). Applicants must also state their plan of action to ensure the sustainability of the project.
CLF Secretariat highly encourages applicants to leverage on available national funding before submission of CLF LABS funding application. CLF LABS will as much as possible supplement the remaining funds in support of the proposal.
Application is open and evaluated within two fund approval cycles.
Within 8 weeks after closure of fund cycle window, project teams may be invited to present to the CLF LABS Steering Committee. You may be required to enhance your application upon advice by the CLF LABS Steering Committee. The final proposal must be submitted within 2 weeks after the presentation. Successful applicants will be notified within 12 weeks after closure of fund cycle window.
Fund Cycle I:
Opening date for applications: 1 Jan 2018
Closing date for applications: 28 Feb 2018
Fund Cycle II:
Opening date for applications: 1 Aug 2018
Closing date for applications: 30 Sep 2018