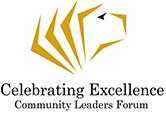 CLF Capacity Building 2014
Jointly organised by the CLF Secretariat and the Charity Council, the inaugural seminar, The Road to Good Governance for Malay/Muslim Organisations on 14 June 2014, targets key leaders of Malay/Muslim Organisations.

The seminar seeks to stimulate intellectual and practical debate among experts and stakeholders on governance developments, issues and challenges emerging from the growth of the charity sector. It provided a platform for information sharing, learning, experience sharing, best practices as well as inspiration for action by community leaders, practitioners and experts, and all other independent actors involved in this sector. Speakers from both national and community agencies provided insights and perspectives in the areas of Leadership, Strategic Planning, and Internal Controls.



CLF Capacity Building 2014