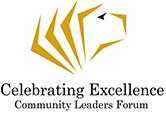 MALAY/MUSLIM COMMUNITY DEVELOPMENT FUND (MMCDF)
Background
The Malay/Muslim Community Development Fund (MMCDF) was set up in 1991 to provide funding for programmes, which supports the mission objectives of MENDAKI in making a difference to the Malay/Muslim community.
In August 2013, Dr Yaacob Ibrahim, Chairman of Yayasan MENDAKI, announced that the MMCDF would be expanded beyond social projects to also help Malay Muslim Organisations (MMOs) build capabilities and improve organisational development. As part of the commitment to support MMOs, the government will increase its matching grant to the MMCDF by $1 million annually. Additionally, 20% of the matching grant for MENDAKI and AMP will also be re-allocated to the MMCDF, in recognition that the organisations are better established and that there are others who need the assistance more . Hence, the total MMCDF funding available for all MMOs, including MENDAKI and AMP, stands at $2.6 million annually starting from FY 2014.
The opening up of MMCDF to non-institutional member will enable more Malay/Muslim Organisations to benefit from this fund and to develop as well as enhance the sectoral knowledge, capabilities and expertise within the Malay/Muslim Voluntary Sector (MMVS).
Funding Criteria
The criteria is based on programmes or initiatives that are in line with MENDAKI's mission objectives and work towards the community's goals.
In administering the funds, the CLF Secretariat follows a set of basic criteria, which are prioritised as follows:
a) Projects that promote educational achievements or help alleviate social problems especially among those, which empower the socially disadvantaged
b) Projects, which benefit the larger community rather than a focused target group
c) Projects, which are in line with national needs, however are catered to meet a particular need or gap within the community
d) Projects with a focused target group and accompanied with a proven track record of success indicators
Principles of Funding
As of 2014, all funding will be disbursed according to a new computation:
Donations (to be remitted by fund recipient): 40% of approved funds
Funds provided by MMCDF: 60% of approved funds (inclusive of matching grants)
Approval may be given to full or partial funding, subject to the assessment of the MMCDF Committee and CLF Secretariat. In principle, the funding should not include
manpower and capital expenditure involved in the projects.
Programmes are generally funded by per capita funding, based on per capita costs multiplied by number of clients served (used for programmes for which demand can be
readily defined and tracked).
Programme Monitoring
Each award requires recipients to submit a Mid-Term and/or Final Report along with receipts and documents related to the programme(s), event(s) and/or services acquired through the use of these funds. Each submission will be reviewed to ensure that funds used meet the original Funding Application Proposal outcomes.
For programmes on per capita funding, MMCDF will adjust the disbursements basedon the final term report on the actual muster served by the programme, capped at the approved capacity. Fund recipients are required to return the overdisbursed or underutilized funds to MMCDF.
Funded programmes are required to acknowledge the CLF support and include CLF logo in publicity and marketing materials.
Application Process
Please submit all new applications, together with supporting documents and attachments to the CLF Secretariat via the CLF Fund Application Portal.
The CLF Secretariat highly encourages IMs and MMOs to leverage on available national funding schemes before submission of MMCDF application. MMCDF will supplement the remaining funds in support of the proposal.
Application is open and evaluated within two fund approval cycles.
You may be required to enhance your application upon advise by the CLF Secretariat.
Successful applicants will be notified within 12 weeks after closure of fund cycle window.
Fund Cycle I:
Opening date for applications: 1 Jan 2018
Closing date for applications: 28 Feb 2018
Fund Cycle II:
Opening date for applications: 1 Aug 2018
Closing date for applications: 30 Sep 2018