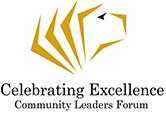 MALAY/MUSLIM COMMUNITY DEVELOPMENT FUND (MMCDF)
Background
The Malay/Muslim Community Development Fund (MMCDF) was set up in 1991 to provide funding for programmes, which supports the mission objectives of MENDAKI in making a difference to the Malay/Muslim community.
In August 2013, Dr Yaacob Ibrahim, Chairman of Yayasan MENDAKI, announced that the MMCDF would be expanded beyond social projects to also help Malay Muslim Organisations (MMOs) build capabilities and improve organisational development. As part of the commitment to support MMOs, the government will increase its matching grant to the MMCDF by $1 million annually. Additionally, 20% of the matching grant for MENDAKI and AMP will also be re-allocated to the MMCDF, in recognition that the organisations are better established and that there are others who need the assistance more . Hence, the total MMCDF funding available for all MMOs, including MENDAKI and AMP, stands at $2.6 million annually starting from FY 2014.
The opening up of MMCDF to non-institutional members will enable more Malay/Muslim Organisations to benefit from this fund and to develop as well as enhance the sectoral knowledge, capabilities and expertise within the Malay/Muslim Voluntary Sector (MMVS).
Funding Criteria
The criteria is based on programmes or initiatives that are in line with MENDAKI's mission objectives and work towards the community's goals.
In administering the funds, the CLF Secretariat follows a set of basic criteria, which are prioritised as follows:
a) Projects that promote educational achievements or help alleviate social problems especially among those, which empower the socially disadvantaged
b) Projects, which benefit the larger community rather than a focused target group
c) Projects, which are in line with national needs, however are catered to meet a particular need or gap within the community
d) Projects with a focused target group and accompanied with a proven track record of success indicators
Eligibility Criteria
The MMCDF is only eligible for non-profit organisations that are:
Registered societies under the Registry of Societies (ROS),
Companies Limited by Guarantee, or
Charitable Trusts.
The above also includes entities registered with the Singapore Centre for Social Enterprise (
raiSE
).
Principles of Funding
As of February 2014, all funding will be disbursed according to the following computation:
| As of 2014 | % of Funding |
| --- | --- |
| Funding from MMCDF | 60 |
| Bona fide donations to MMCDF from Grant Recipient | 40 |
| Total Approved Funding | 100 |
Approval may be given to full or partial funding, subject to the assessment of the MMCDF Committee and CLF Secretariat. In principle, the funding should not include
manpower and capital expenditure involved in the projects.
Programmes are generally funded by per capita funding, based on per capita costs multiplied by number of clients served (used for programmes for which demand can be readily defined and tracked).
Project Categories
As of 1 Jan 2018, CLF Secretariat revised MMCDF project categories to the areas below. Applications must initially satisfy MMCDF funding and eligibility criterias prior to submission.

| | | |
| --- | --- | --- |
| Academic Support: 0-6 Years old | Developmental Support: Above 17 Years old | Religion |
| Academic Support: 7-17 Years old | Eldercare | Research |
| Academic Support: Above 17 Years old | Employability & Career Readiness | Special Needs |
| Arts & Culture | Entrepreneurship | Sports |
| Capability Development | Family & Parenting Support | Technology & Innovation |
| Developmental Support: 0-6 Years old | Healthcare | Others |
| Developmental Support: 7-17 Years old | Rehabilitation | |


Disbursement Timeline
| Disbursement Tranche | Disbursement Timeline | Disbursement Amount |
| --- | --- | --- |
| Notification of funding applications | 12 weeks from closure of Grant Cycles | N/A |
| 1st | 6 weeks from Acceptance of Grant | Up to 40% of Maximum Approved Funding |
| 2nd | 12 weeks after receipt of mid-term progress report and acknowledgement of bona fide Donations to MMCDF | Up to 40% of Maximum Approved Funding |
| 3rd | 12 weeks after receipt of final progress report | Up to 20% of Maximum Approved Funding |
Application Process
Only applications with sufficient supporting documents and attachments submitted to CLF Secretariat via the CLF Fund Application Portal will be assessed. Please ensure that you have read the terms and conditions of funding and only proceed with the application if you have met the eligibility criteria.
In accepting the Grant Offer and the Approved Grant Amount, the Partner hereby confirmed, undertakes, acknowledges and agrees with the Terms and Conditions of Funding of CLF. To read more on CLF's Terms and Conditions of Funding, click here.
The CLF Secretariat highly encourages IMs and MMOs to leverage on available national funding schemes before submitting an application.
Application is open and evaluated within two fund approval cycles.
You may be required to enhance your application upon advise by the CLF Secretariat.
Fund Cycle I:
Opening date for applications: 1 Jan 2018
Closing date for applications: 28 Feb 2018
Fund Cycle II:
Opening date for applications: 1 Aug 2018
Closing date for applications: 30 Sep 2018