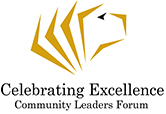 CLF Project Fund
Home > CLF Project Fund
Home
> About CLF > Our Vision & Objectives
Vision
To bring about confident, creative and self-reliant individuals and families, anchored in Islamic faith and values, to achieve a Community of Excellence.
Objectives
The inaugural Community Leaders Forum (CLF) on 11 October 2003 arose from a series of dialogues and focus group discussions, amongst Malay Members of Parliament, community partners and activists, on strategies to enable the community to realise its shared vision for excellence.
The event marked the beginning of a concerted, collective and conscientious pursuit by partners in the Malay/Muslim Voluntary sector (MMVS) to:
Work together to address community issues




Garner community engagement and support through dialogue and knowledge exchange




Build its capacity to help the community in effective and relevant ways
CLF is currently in its 19
th
year.