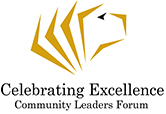 CLF Project Fund
Home > CLF Project Fund
CLF 2011: Threading Our Future Together
The annual Community Leaders Forum (CLF) was held on 12 November 2011 at Crowne Plaza Hotel. The theme of this year's forum is songket, a traditional heirloom of the Malay community that represents our passion and commitment to bring about a stronger partnership in the Malay Muslim Voluntary Sector (MMVS).
The songket's elaborate weaving process symbolises the determination, hard work and resilience of the community leaders, the CLF partners and its people. The intricacy of the songket's designs also points towards the deep connectedness between our partners and how even as diverse as we all are, we need each other in order to strive and achieve our goal of a Community of Excellence.
Attending the event is CLF's Chairman, Dr Yaacob Ibrahim, Minister for Information, Communications and the Arts & Minister-in-Charge of Muslim Affairs. Minister will also be joined by other Malay/Muslim Members of Parliament and prominent community leaders from the various organizations.
click here to view the CLF
Report 2011
Crafting Social Engagement for Community Building Towards A Conscientised Generation
Special Paper by Dr Azhar Ibrahim Alwee
National University of Singapore

Click
here
to view the document