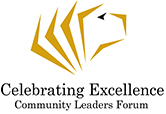 CLF Project Fund
Home > CLF Project Fund
CLF Convention 2012
The theme for this year's convention, A Community Connected: Renewing Common Purpose, Inspiring Engagement, Enabling Participation, resonates with the community's shared vision for excellence and the pursuit by partners in the Malay/Muslim Voluntary sector (MMVS) to work together to address community issues, garner community engagement through dialogue and knowledge exchange and build its capacity to help the community in effective and relevant ways.
Drawing on the discourse from CLF 2011, community leaders and partners welcome a review of CLF from 2012 to 2014 as a platform for social change, transformation and innovation. The review commenced early that year with the formation of a CLF Review Committee.
This year's collaborative gathering is for policymakers, community partners, professionals and social activists to exchange experiences and perspectives in social research. We will also share the preliminary findings and recommendations from eight case studies by partners from within and across networks. Ms Ang Bee Lian, CEO, National Council of Social Service, and other key individuals, in the plenary sessions shared their vision and proffered policy directions.
click
here
to view the CLF Report 2012
click
here
to view the CLF Report 2012_Keynote Papers
click
here
to view the CLF Report 2012_Programme Updates
click
here
for the presentation slides