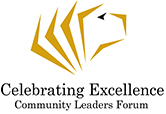 CLF Project Fund
Home > CLF Project Fund
CLF Sharing 2017
Centred around the theme "CLF Innovates: Enhancing Outcomes for Families, Youth & Children", CLF Sharing 2017 was held in a World Café style at Lifelong Learning Institute on 1 April 2017.

The CLF Compendium 2014-2016 was presented to partners at the CLF Sharing on 1 April 2017. 98 attendees from 54 partner organisations attended the event.

Click here to download a copy of the CLF Compendium 2014-2016.