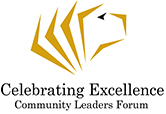 CLF Project Fund
Home > CLF Project Fund
CLF LABS Steering Committee Appreciation Lunch
An appreciation lunch was held on Sunday, 11 Feb 2018 for the CLF LABS Steering Committee to thank the outgoing LABS Steering Committee Members 2016-2018 and to welcome the incoming LABS members 2018-2020.
We would like to accord our gratitude for the following members for their service between 2016-2018.

Muhammad Syakir Bin Hashim (Chairman)

Muhammad Suffian Bin Zainuddin (Vice-Chairman)

Dr Elmie Nekmat

Mohksin Rashid

Aslam Shah Bin Iskandar Shah

Tengku Ahmad Syamil Bin Tengku Ibrahim

Liyana Sulaiman

CLF welcomes the incoming CLF LABS Steering Committee (2018-2020) members!