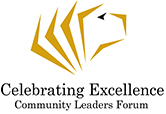 CLF Project Fund
Home > CLF Project Fund
CLF Sharing IV: Code of Governance for Charities and IPCs
The Community Leaders Forum (CLF) and the Charities Unit of the Ministry of Culture, Community and Youth (MCCY) co-organised a discussion on the Code of Governance for Charities and IPCs. The session took place on Monday, 6 August 2018 with more than 40 participants from approx. 20 Malay/Muslim Organisations (MMOs) made up of MMO leaders, heads of organisations, board members and senior management representatives.
The session was specially curated for Malay/Muslim Organisations to address the recent amendments to the Code of Governance and Charities Act, as well as to share best practices on Governance. The Commissioner of Charities, Dr Ang Hak Seng and the Charity Council Chairman, Dr Gerard Ee, spoke during the panel discussion. The other panelists were Mr Abdul Hamid Abdullah, Chairman of Association of Muslim Professionals, and Mr Sallim Kadir, Board Member of Yayasan MENDAKI.
It was an excellent opportunity for MMOs to seek clarifications, address queries and doubts and gain more information regarding governance matters.
Click
here
to download the presentation slides from the sharing.