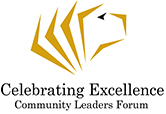 CLF Project Fund
Home > CLF Project Fund
HIGHLIGHTS >
Media & Resource
>
2019
> CLF Sharing I 2019: Best Practices For Fundraising And Management of Conflict of Interest
CLF Sharing I 2019: Best Practices For Fundraising And Management of Conflict of Interest

CLF Sharing on Code of Governance for Charities and Institutions of Public Character (IPC) is co-organised by the Community Leaders Forum (CLF) and the Charities Unit of the Ministry of Culture, Community and Youth (MCCY) specially curated for Malay/Muslim Organisations to address the recent amendments to the Code of Governance and Charities Act, as well as to share best practices on Governance.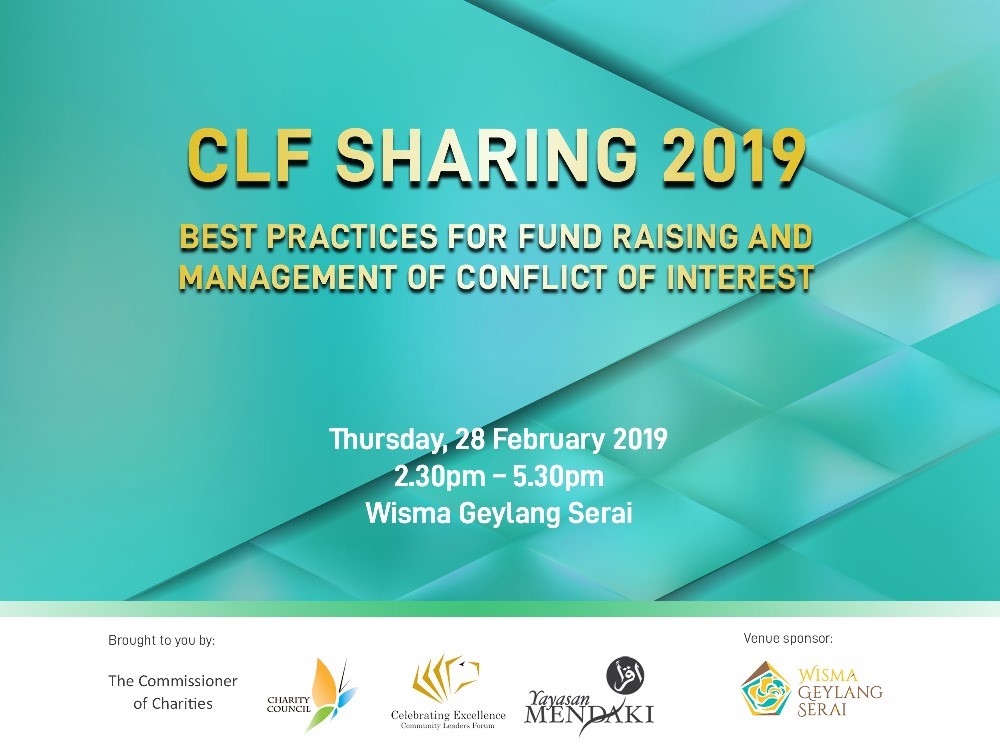 This year's session held on Thursday, 28 February 2019 addressed the topic on Best Practices for Fundraising and Management of Conflict of Interest. The session saw an attendance of
60 participants from 22 different organisations who are mainly Charities or IPCs. Distinguished speakers were invited to share their knowledge and insights. The event was concluded with a panel discussion and the panelists comprised;
1. Dr Ang Hak Seng, Commissioner of Charities

2. Dr Gerard Ee, Chairman of Charity Council

3. Mr Sarjit Singh, Executive Chairman of Ardent Associates LLP

4. Ms Khalijah Masud, Director of Advancement Office, Singapore University of Social Sciences

5. Mr Suhaimi Zainul Abidin, CEO of Quantedge Capital Pte Ltd & Member of Charity Council (Moderator)

Click on the following links to download the programme materials;
1.
Programme Schedule
2. Profile of the Speakers
3. Mr Suhaimi Zainul Abidin on Code of Governance
4. Mr Sarjit Singh on Management of Conflict of Interest
5. Ms Khalijah Masud on Best Practices for Fundraising