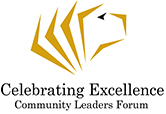 CLF Project Fund
Home > CLF Project Fund
Home
> CLF LABS Fund > About CLF LABS
About CLF LABS
In the spirit of developing enterprise-driven youth, CLF LABS is an initiative that allows fresh ideas with new perspectives to emerge, to be developed and piloted for the continued progress of the Malay/Muslim Community. CLF LABS is also a platform for youth in organizations to adopt the concept of intrapreneurship, where the youth, as employees, are given the opportunity to explore and create new business activities for the organisation they are working in. Watch the video below to have an idea about CLF LABS!
CLF LABS awards seed funding to aspiring youths aged 18-35, who may need a platform to test out their fresh ideas. In the long run, it is hope that the availability of platform like CLF LABS will bring about a conscientised generation that will contribute to the Malay/Muslim Community and also the society in general.
CLF LABS Application Window is closed.